MD of AIREA one of the speakers
From the 2nd to the 4th of August 2017  the 3rd annual SMART Airports and Regions Conference andd exhibitions will be held in Charlotte, organized by Aviation Media.
The Managing Director of AIREA, Pieter van der Horst, will be one of the more than 100 industry expert speakers. Pieter will be speaking about maximising non aviation revenues and best practises of Airport and Airport city developments.
Information
Host
The host of the Conference is Charlotte-Douglas International Airport.
Dates
August 2 to August 4, 2017.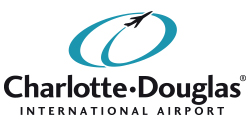 Location
Sheraton Charlotte Hotel
555 South McDowell Street, South Tower, Charlotte, NC, 28204, United States
Email: contactus@aviationmedia.aero